Patio screens
Pergola awnings
Shade sails
Hot tub privacy screens & pet protection covers
Outdoor furniture covers
waterproof cushion storage
New garden bench cushions
Barbecue covers, etc.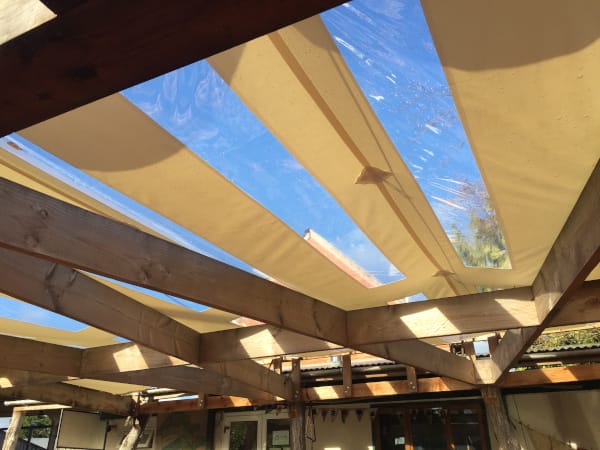 Yes, the list is quite extensive. If you have a favourite old swing seat that needs spritzing up, or a new awning for one. A production Gazebo top that has seen better days, or even want to turn an old kite-surfing kite into a garden umbrella, we can do that too.
Shade sails and awnings
The chief mistake made in designing garden awnings is that the real problem is making the support posts and other anchor points strong enough. The awnings themselves will never usually fail, but have to put up with year-round tension applied to fixings which may not be strong enough.
Its worth consulting with us while your project is still in the design stage to eliminate the hazard of expensive mistakes or having to do time-consuming alterations to your build.