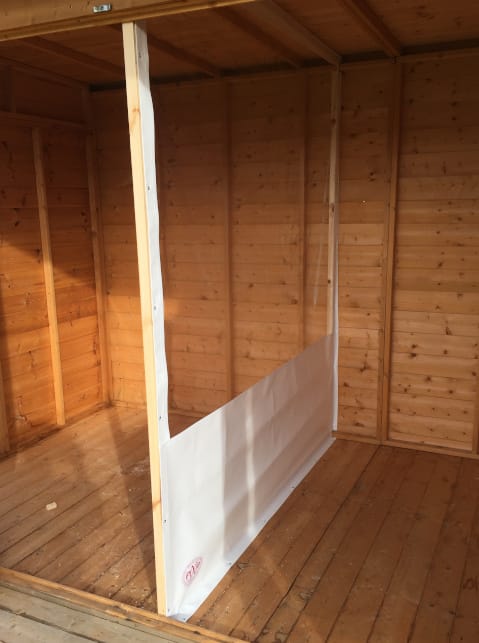 SAFE DISTANCED WORKING.
COVID19 seems its not going to go away too soon, judging by the latest Lockdown. It seems that we are all stuck indoors till at least the end of March 2021. "Joy".
However, seeing as we are all used to shielding our vulnerable loved ones, and some of us have spent far too long in lockdown already. We can work fully masked and take all sensible precautions against acquiring and passing on the virus.
We have developed some distance working techniques, including easy self-measurement techniques for products, and will be happy to accommodate any requests. See CONTACT page for details.

Screens and partitions
This virus isn't going to go away very soon, and, if you still need screening to keep yourself, family or your workspace properly screened, we can supply bespoke screens and clear dividers, or even re-cover any frames you may already have.
We can make these both decorative and functional if you just don't want an industrial-looking screen, or in a restaurant or cafe setting, just want something that fulfils your business responsibilities, yet looks far more decorative and designed, and enhances the look of your business, and acts as a long-term weather screen to extend your seating areas, than other standard industrial solutions. See our Garden Screens & Awnings page, for some ideas.
If so, please get in touch.