New Sails
Repair
Sail valeting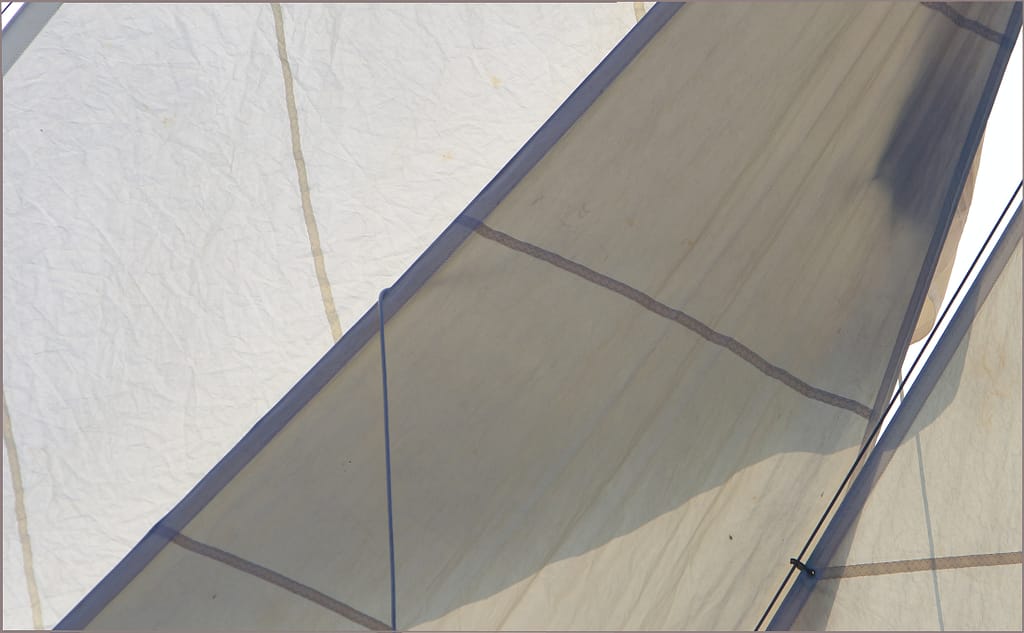 We can provide a full sail repair and valeting service, with enquiries for new sails handled by Chris Scanes, the Consultant Sailmaker.
Chris has over 50 years' experience as a cruising boat sailmaker, and is still the UK's leading expert on the construction of Junk rig sails and their development.
We also have very well established links with one of the UK's best dinghy and small-craft sailmakers, so whatever size craft you need new sails for, we can accommodate.
Thinking of a new suit of sails? Let us quote for them.